Contact
Dynostar
Hogerwerf 15
4704 RV Roosendaal
The Netherlands
T : + 31 165 521 336
Free quote?
Want to know what we can do for you? Request a free quote!
Request quote
Reconditioned dyno
Now for €18950,- (ex. VAT)
Recently refurbished by our own professionals, so high quality is guaranteed! To make sure the dynamometer is built as sustainable as possible, we recycle as many parts as we can. That's what makes our reconditioned dynamometers very conscious.
This dyno can measure speed up to no less than 250 km/h and has a retarder capacity up to 1600 Nm. Also includes: a cooling fan, callibration weight and a Data Acquisition System.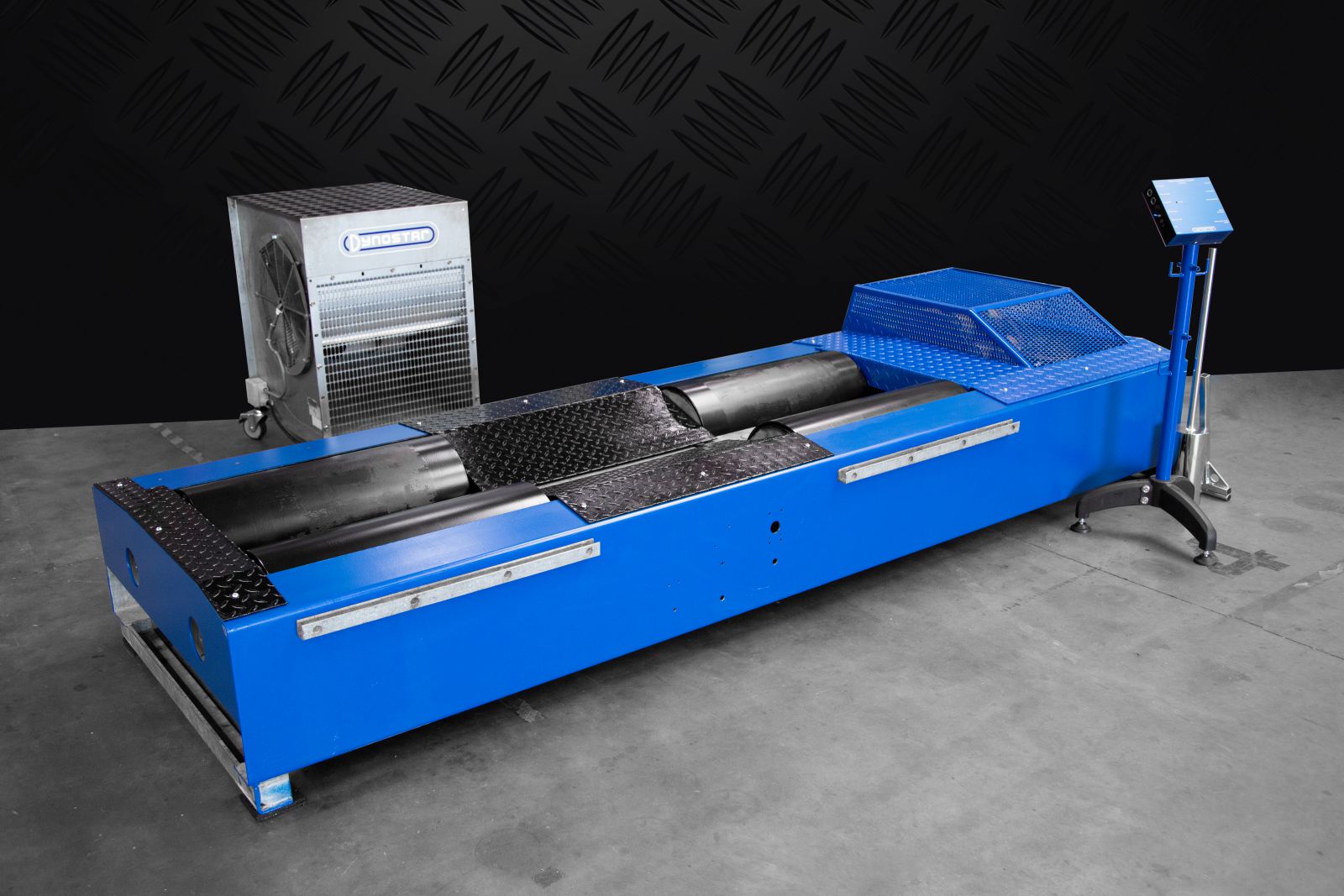 Technical specifications
| | |
| --- | --- |
| Weight: | 900 [kg] |
| Dimensions (lxwxh): | 3,2 x 1 x 0,45 [m] |
| Power requirements: | 230 [V] |
| Max. speed: | 250 [kmh] |
| Drum width: | 700 [mm] |
| Drum diameter: | 320 [mm] |
| Number of drums: | 4 |
| Min. track: | 800 [mm] |
| Max. track: | 2200 [mm] |
| Max. axle load: | 1500 [kg] |
| Inertia: | 8,3 [kgm2] |
| Max dynamic: | 500 [hp] |
| Retarder capacity: | 1600 [Nm] |
Request quotation