Contact
Dynostar
Hogerwerf 15
4704 RV Roosendaal
The Netherlands
T : + 31 165 521 336
Free quote?
Want to know what we can do for you? Request a free quote!
Request quote
Two recently reconditioned dynamometers!
24/10/2018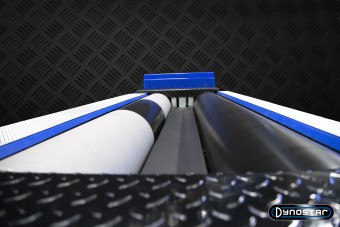 NEW! TWO REFURBISHED BOSCH LPS002 AVAILABLE!
The Bosch LPS002 are equipped with a fresh layer of powder coating. We can guarantee optimum grip because the rollers are treated with tungsten carbide. Of course the dynamometers are also equipped with our ADS-software and data acquisition system set up. The Bosch LPS002's have a Dynostar upgrade kit installed which exists out of a drum speed sensor, retarder controls and our DAS integrated system with RPM module and Lambda module.

Also available in a package deal!
Which Includes:
- Our recently reconditioned Bosch LPS002
- A integrated DAS upgrade kit (incl. RPM Module single AFR)
- A Dynostar Cooling fan C605 (4kW)
- Exhaust gas extraction motor 5050m3/h
- Exhaust gas extraction system; stand, nozzle and hose.
We have two of reconditioned Bosch LPS002's directly available!
For more information or prizes request a quotation,
or contact our sales departement! via info@dynostar.com
More information and reconditioned dynamometers: