Contact
Dynostar
Hogerwerf 15
4704 RV Roosendaal
The Netherlands
T : + 31 165 521 336
Free quote?
Want to know what we can do for you? Request a free quote!
Enquiry
New design
23/04/2019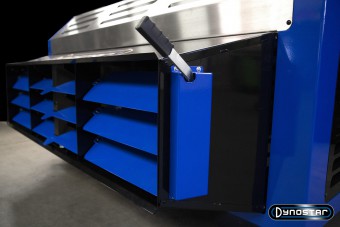 Our Dynostar cooling fan C604 has a new design!
With its new design the C604 gives you the possibility to adjust even more shutters than before!
With 5 different adjustment options, the cooling fan helps you to achieve the best result possible while using your dynamometer. And gives you the possibility to direct the air flow even more precise than before.
For more info and inquiries please contact our sales department:
info@dynostar.com