Contact
Dynostar
Hogerwerf 15
4704 RV Roosendaal
The Netherlands
T : + 31 165 521 336
Free quote?
Want to know what we can do for you? Request a free quote!
Request quote
Extra option for the MRC1000
05/04/2019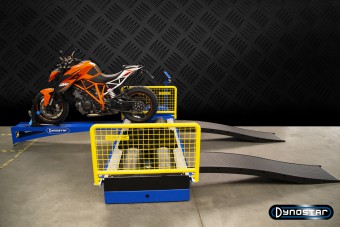 Dynostar designed an extra option for the MRC1000!
To make the MRC1000 MK2 even more functional, Dynostar has added an extra option to expand the use of this dynamometer. With this extra option Dynostar makes it possible to also test motorcycles on the MRC1000. With a ramp which is specially designed for the MRC1000, a motorcycle can be placed on the dynamometer without any problem!
For more information, specification and pictures, visit: