Contact
Dynostar
Hogerwerf 15
4704 RV Roosendaal
The Netherlands
T : + 31 165 521 336
Free quote?
Want to know what we can do for you? Request a free quote!
Request quote
Een nieuwe vacature bij Dynostar
31/10/2019
EEN VACATURE BIJ DYNOSTAR!
Wij zoeken een gedreven administratief medewerker (M of V) die het team wil komen versterken met 16 uur per week. Je gaat je bezig houden met het maken van facturen/offertes met het programma Exact, betalen van rekeningen, opnemen van de telefoon en zo goed mogelijk helpen van klanten, administratie van onze webshop, personeelszaken etc.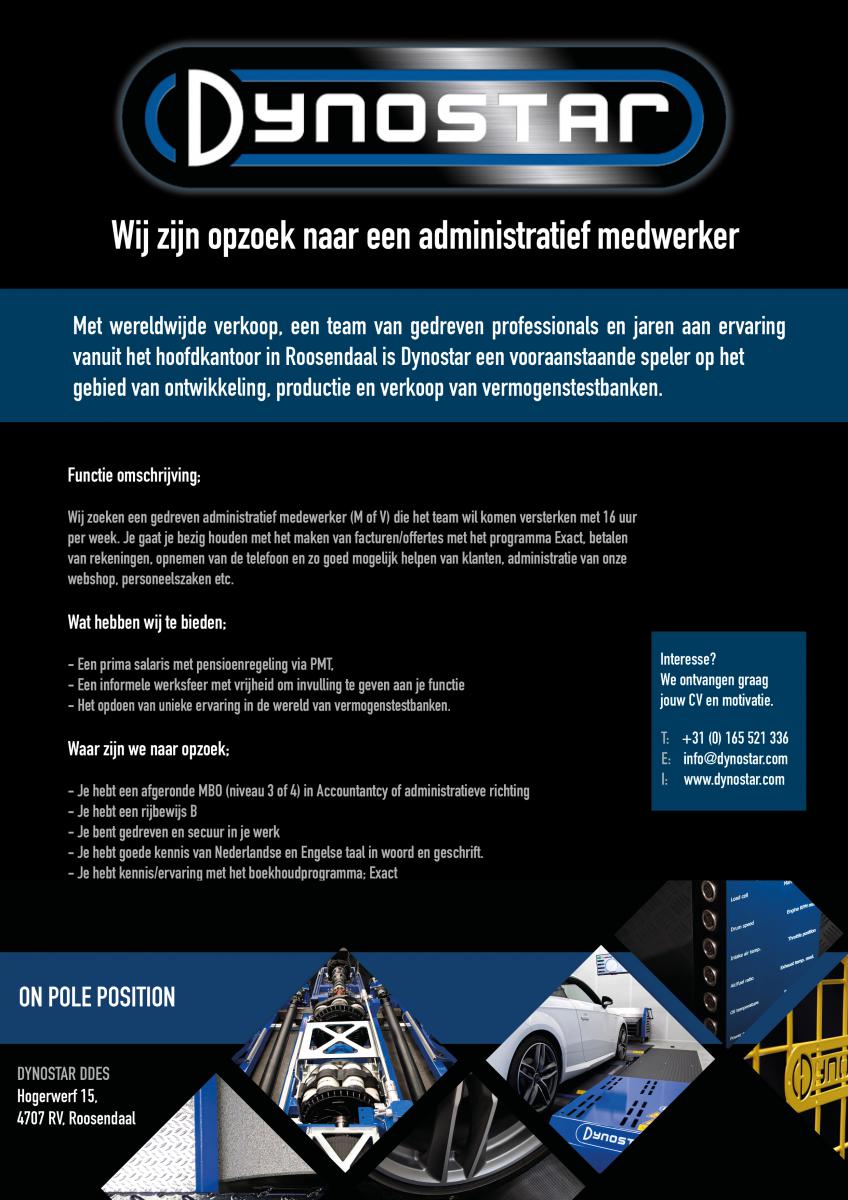 Interesse?
Stuur een motivatie met CV naar:
E: info@dynostar.com
Voor meer informatie over de functie:
T: +31 (0) 165 521 336
www.dynostar.com
On pole position