Contact
Dynostar
Hogerwerf 15
4704 RV Roosendaal
The Netherlands
T : + 31 165 521 336
Free quote?
Want to know what we can do for you? Request a free quote!
Enquiry
DAF Trucks purchased Airbag Activation units for their entire dealer network!
07/11/2013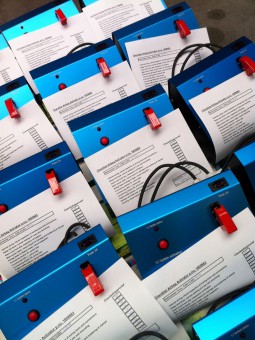 In the past we supplied a more simple version to activate airbags before discarding them. It became obvious that there were more parts that contained an explosive charge, like seats and safety belt tensioners that needed to be actived before they could be disposed as trash.
Based on DAF their specific wishes we developed a new unit and Dynostar produced the DAF Airbag Activation Unit MK2 which have been supplied to the entire Paccar network.
This is a great example of what Dynostar can provide as a solution for your business. We deliver from A to Z, from design to the final product. In big numbers or just one...
Interested? Please contact us and inform our R&D team with your request. We are pretty sure we can help!