Contact
Dynostar
Hogerwerf 15
4704 RV Roosendaal
The Netherlands
T : + 31 165 521 336
Free quote?
Want to know what we can do for you? Request a free quote!
Enquiry
Back up those RUN files!
06/09/2016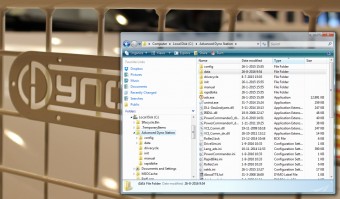 Why do people not make a back-up from valuable data on their PC? We do not know...
You know that blue screen Windows can show you that particular morning? Or the message that your HD is no longer accesible? Only then you mumble something about a backup that should have been made... Too late!
Advanced Dyno Station or ADS software controls your Dynostar dyno. And when that is no longer there you have a problem. In this case you loose all the RUN files you made in the past. Valuable data has gone for ever. So back-up on a regular basis! It is that simple to copy a folder and save it on another drive or network location. I am not telling with what you should do this, there are so many nice tools available. But just mentioning you should do it! Make that back-up!
Make a copy of this folder C:Advanced Dyno Station and you are done! That is all. In the subfolder data you will find all your RUN files. When you have re-installed ADS you simply take the data folder from your back-up and replace it with the one in the new installed ADS.
Also in the back-up you have two files with all your personal settings stored. Roller2.ini and setrb.ini are found in the main folder. Replace them too and all your settings are back!