Contact
Dynostar
Hogerwerf 15
4704 RV Roosendaal
The Netherlands
T : + 31 165 521 336
Free quote?
Want to know what we can do for you? Request a free quote!
Request quote
Dynostar Aircontrainer
DYNOSTARY AIRCONTRAINER
An automotive Airconditioning system on a movable frame, to make this Aircontrainer user friendly and perfect for giving training. This Dynostar airconditioning system is provided with a 2.2 230 V E-motor. Included is a 12 V battery with an automatic charger. The Aircontrainer is also provided with 4 error simulations, by means of push buttons.
Perfect for training purposes on automotive airco systems togheter with dealing with refrigerants (R134a).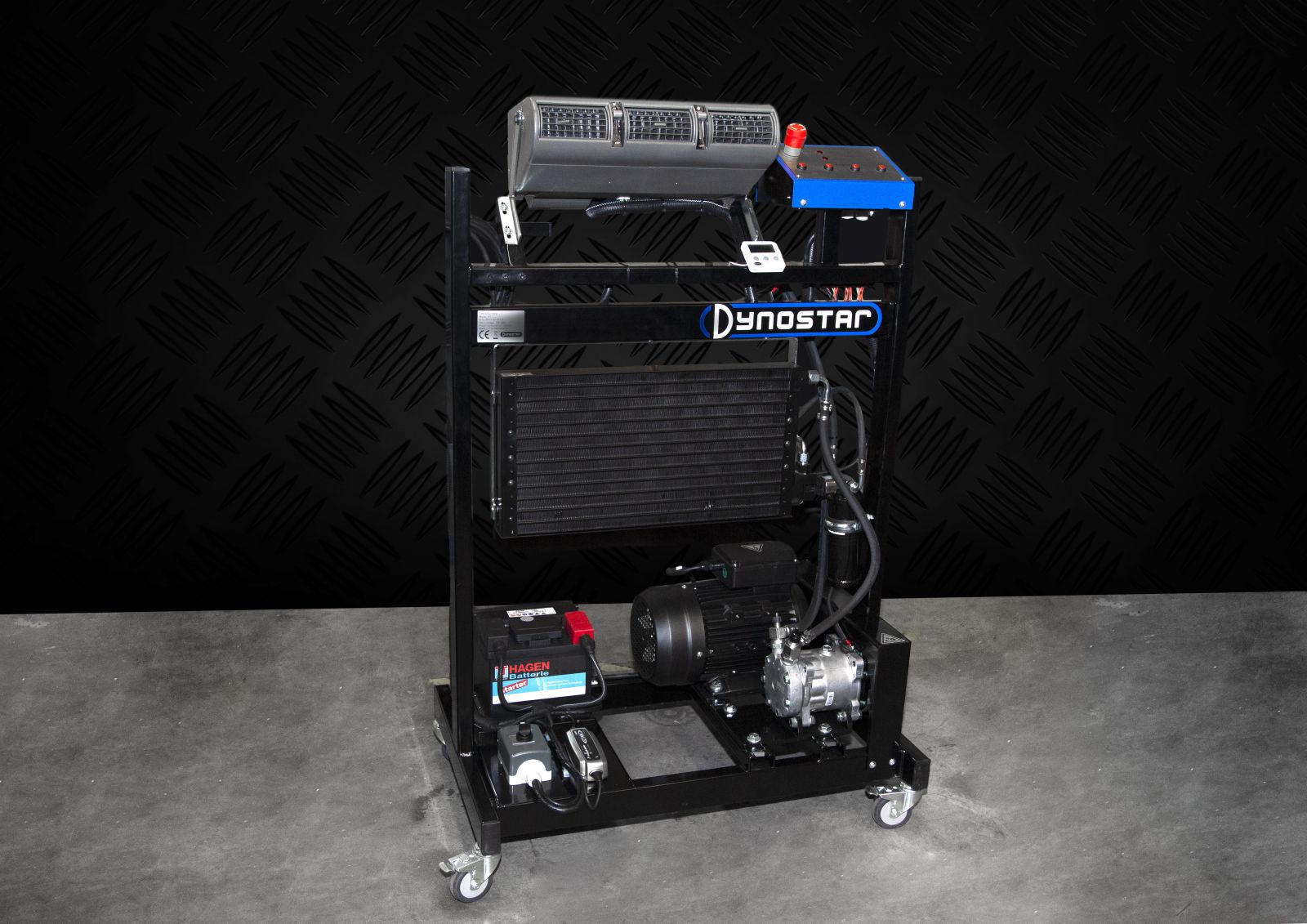 Request quotation